Make Extra Money for Disney Trips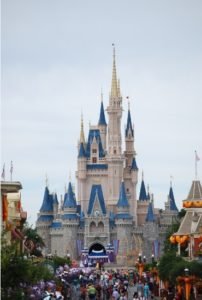 Let's face it. Most of the time, when it comes to budgeting, Disney vacations usually end up being put last.
All the other bills come first, and if there is anything left, only then is there a chance of a vacation.
But who wants to wait?
If you really want to be able to book your next Disney vacation sooner, here are some great ways to earn extra money without a second job.
The great thing about these is that you do the activities when YOU want to…and you get paid, and don't have to spend any money.
How do I know they work? Because I use them myself and have made money, gift cards, and more.
Here are the companies I use to make extra money with:
Swagbucks – There are plenty of ways to make money with Swagbucks, and this is where I make the most. You can watch videos, do surveys, and more. You can cash out for tons of different kinds of gift cards, including Amazon, Target (so you can get Disney Store gift cards), or even Paypal to pay for your trip!
This is the site I spend most of my time on, as it really brings me closer to my Paypal/Amazon goals. In the past few years, I've not only bought multiple Disney gift cards (I did this by getting Paypal, and buying the Disney gift cards directly from the Disney Store website and paid with Paypal.) but I've also purchased a new Treadmill, books, clothes, and more. Click here for my in-depth review of Swagbucks.
Bing – Bing is a site that you can go to daily get roughly 30 or so points. It takes less than 5 minutes, and with 475 points, you can get an Amazon gift card (as well as a few other things.) It's slow, but it takes so little time that it's really worth it, and adds up! Click here for my in-depth review of Bing.
Perk.TV – Perk.TV is something that I've only gotten into recently, when it purchased Viggle (another site that I've used for a few years). But now I use Perk.tv along with Viggle to get Amazon gift cards and more. You can get cash, many different types of gift cards, and more. In the short time I've been using them I've been surprised at how quickly things are adding up, and They pay out Monday, Wednesday, and Friday, meaning you get your gift cards quickly! Click here for my in-depth review of Perk.TV.